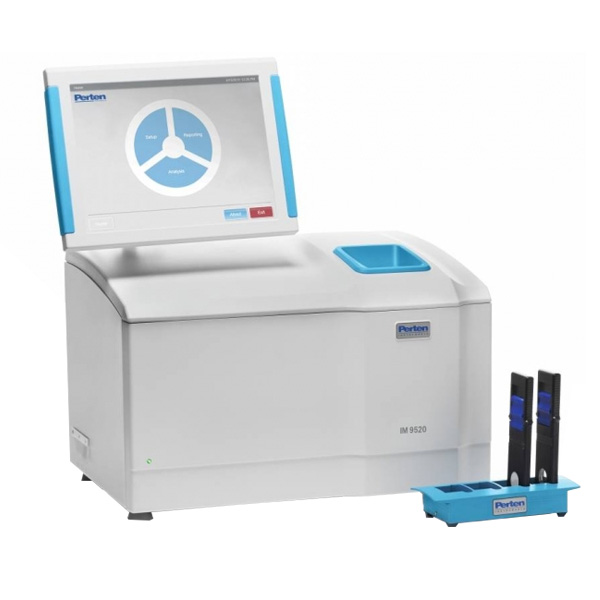 Inframatic 9520 - New Dedicated NIR Flour Analyzer
Perten Instruments has provided analysis instruments to flour millers and professional bakers for more than 50 years. The Inframatic 9520 is the new dedicated NIR instrument for flour and semolina. In less than 30 seconds it provides accurate results for ash, moisture, protein, and other key components.
The Inframatic 9520 produces quality data to monitor and optimize the milling degree. With rapid results, process improvements can be carried out in real-time. Flour quality is essential to all baking products. Delivering a product according to specifications is of great importance. With the Inframatic 9520, the flour can be delivered and checked with a high level of confidence without time-consuming chemical methods.
Features and benefits
Reliability
The robust construction of Inframatic 9520 with sealed module construction of standardized components guarantees long term reliability.
Ready-to-use calibrations
The Inframatic 9520 is delivered with ready-to-use global calibrations. They include a wide variety of flour types. The Inframatic 95 series share the same calibration database and data has been collected over many years.
Remote instrument management
With the web-based reporting and networking platform NetPlus supplied by Perten Instruments, it is possible to access the instrument from anywhere.
Ease of use
The large color touch screen with its intuitive menus makes it easy both to operate the instrument and read analysis results. We have designed the user interface to make the analysis as rapid and secure as possible. With the Perten designed loading station, the cuvette is easily packed before analysis and it makes the procedure operator independent.
Operation and Handling
The Inframatic 9520 is delivered with a loading station and two cuvettes.
One or two cuvettes can be filled at the same time. Simply place the cuvettes in loading station and swipe some flour over the holes in the loading station. Close the cuvettes and then start the Inframatic 9520 analysis.
Specifications
| | |
| --- | --- |
| Products | Wheat flour, Semolina, Rye flour, Wheat bran, and others |
| Parameters | Moisture, Protein, Ash, Wet gluten, color and many more |
| Analysis time | ~25 s |
| Analysis Principle | Scanning grating, the transmittance |
| Wavelength range | 570-1100 nm |
| Size (W x D x H) | 485 x 370 x 335 mm |
| Weight | 34 kg |
| Regression options | PLS (Partial Least Squares), ANN (Artificial Neural Networks),HR (Honigs Regression), Classification |
| Interfaces | Ethernet, 4 USB ports |
| Display | 12" LCD color touch screen |
| Protection | Dust and humidity protected |