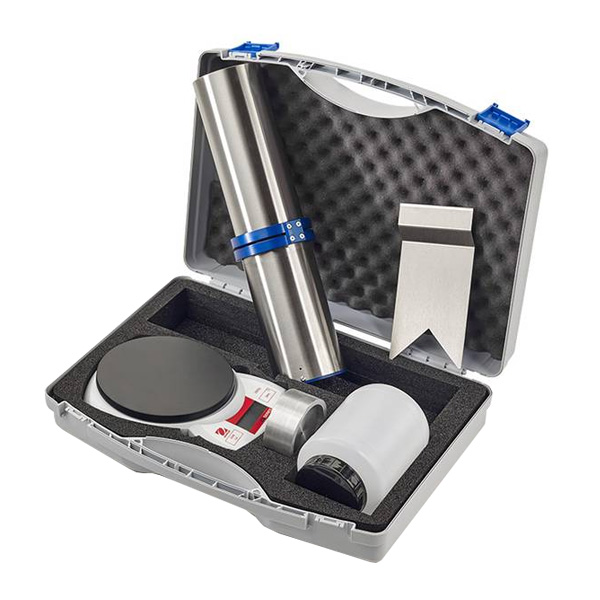 Hectolitre Measuring System – Chondrometer
Hectolitre Measuring System - Chondrometer 0,5 ltr.
Sturdy construction (stainless steel)
Easy handling
Handy and independent from the mains
Well arranged in a compact suitcase
Exact measuring values
Good reproducibility
Up to five times quicker than conventional mechanical determinations
Determination
A sample falls with the forerunner into the chondrometer. The contents are weighed with the plastic container on a compact digital balance. Then the determination of the hectolitre weight (kg/hl) of the single cereals is carried out by means of the correction chart.
Due to the economic price this instrument is suitable especially for farmer, grain acceptance, universities and field tests.
Technical Data - Equipment supplied
Chondrometer made of stainless steel
Forerunner
Cut off slide
Plastic container
Digital balance
Correction chart for wheat, rye, barley and oat.
suitcase (425x340x115 mm)
weight (w. carrying case): 4,5 kg